Explanation of Insurance and Billing Policy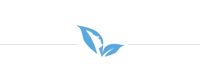 Howard S. Goldberg, MD Inc in Swampscott, Massachusetts, would like to communicate that it is important that you understand your health insurance benefits especially when seeking treatment. If you have any questions about your policy, you should contact your insurance carrier.
Dermatology Billing can be complex.  Many Dermatology procedures done in our office may be considered outpatient surgery by your insurance carrier.  Other procedures that do not pose a health threat may be considered cosmetic by your insurance carrier. Examples include but are not limited to skin tag removal, or corn and callous treatments.  We are required by law to bill according to the services that are rendered by your provider and cannot alter our billing to get you coverage for things your insurance will not cover.   Biopsies are a common procedure in Dermatology and will have corresponding pathology charges.  Please be aware that pathology services are broken up into two parts by your insurance carrier.  You may also receive a bill from a laboratory, this is a separate company and service from our practice.  This is for the technical component or slide preparation of your specimen.  Our office will bill you for the professional portion (reading and interpretation) of the slide, this is conducted by a dermatopathologist.  This is an additional service and separate from the procedure conducted by the dermatologist that biopsied or removed your lesion for evaluation.